Los deportes urbanos están en auge entre las nuevas generaciones. Desde la denominación de algunos de ellos como disciplinas olímpicas, no paran de ganar adeptos. Son un complemento a la cotidianidad y a la motivación de uno mismo. Estas disciplinas promueven hábitos de vida saludable y día a día se reinventan. Hoy vamos a repasar la historia de los deportes urbanos y sus diferentes disciplinas.
Los deportes urbanos, también conocidos como deportes de calle, son aquellos que se practican en espacios urbanos y no requieren instalaciones específicas o equipos costosos. Algunos ejemplos populares de deportes urbanos incluyen el skateboarding, el patinaje en línea, el BMX, el parkour y el freestyle de bicicleta.
Estos deportes a menudo se practican en parques, plazas y calles de la ciudad, y atraen a una amplia gama de participantes, desde jóvenes hasta adultos. Algunas de las principales razones por las que los deportes urbanos son tan populares son su accesibilidad, ya que no requieren un gran desembolso económico para comenzar, y la emoción y el desafío que ofrecen.
Sin embargo, también hay ciertos desafíos asociados con la práctica de deportes urbanos. Por ejemplo, puede ser difícil encontrar lugares seguros y adecuados para practicar, y también puede haber problemas de seguridad en lugares públicos. Además, algunos residentes y funcionarios de la ciudad pueden ver a los deportes urbanos como una molestia o un peligro para la seguridad pública.
A pesar de estos desafíos, los deportes urbanos siguen siendo muy populares y han ganado un gran reconocimiento en todo el mundo. Muchas ciudades han creado parques y instalaciones específicas para estos deportes, y también se han organizado competiciones y eventos para promoverlos.
En resumen los deportes urbanos son una forma accesible, emocionante y desafiante de mantenerse activo y hacer ejercicio en la ciudad. Aunque presentan algunos desafíos, su popularidad sigue creciendo y cada vez son más aceptados y promovidos en todo el mundo.
¿Qué son los deportes urbanos?
Desde los orígenes de este movimiento, los llamados deportes urbanos no eran considerados un deporte. Eran unas actividades marginales que se desarrollaban en las calles y los parques, normalmente en zonas pobres y se caracterizaban por no tener una reglamentación ni normas establecidas para su práctica. Los deportes urbanos son una forma de expresión espontánea, improvisada y creativa de los seres humanos para adaptarse al entorno urbano. Estas disciplinas reflejan la adaptación del movimiento tradicional al paisaje urbano: ver la ciudad como un organismo vivo y próspero.
El artista de parkour Sebastien Foucan define los deportes de calle como «una filosofía sobre la búsqueda de la realización personal y social». Un punto de vista similar se puede observar en el concepto de filosofía de la escalada urbana, como en la exhibición del escalador Alan Robert, donde su esencia es creativa y constituye la expresión de la interacción con la ciudad.
Estas actividades deportivas se fueron desarrollando a la sombra de las instituciones y de la sociedad. Representaban una forma de expresión y de pertenencia a una tribu, una libertad ansiada por los jóvenes de todas las grandes capitales mundiales que no dejaban de aumentar su población exponencialmente.
Técnicamente, los deportes urbanos se pueden definir como un conjunto de actividades ludomotrices que se desarrollan en los entornos urbanos y que van ganando adeptos cada año llamando la atención de las marcas.  Con el paso del tiempo, cada vez fue mayor la presencia de los deportes urbanos en los anuncios y en las campañas de moda de marcas de primer nivel. Finalmente, lo que cambió todo el panorama mundial fue que en el año 2016 el Comité Olímpico Internacional (COI) decidió catalogar el Skate, el BMX y el Breakdance como disciplinas olímpicas oficiales.
Historia de los deportes urbanos
Los deportes urbanos son deportes y actividades físicas que tienen lugar en las calles de la ciudad y sus alrededores, utilizando elementos y mobiliario urbano para desarrollarse. Algunos de estos deportes también son totalmente competitivos. El movimiento urbano es una expresión de espontaneidad, diversión, improvisación y creatividad en el movimiento y siempre adaptándose al entorno urbano.
La historia de los deportes urbanos es muy amplia. De hecho, los deportes urbanos abarcan muchas disciplinas diferentes. A continuación puedes consultar la evolución de los deportes urbanos a través de una línea de tiempo:
Hoy en día, el deporte urbano se puede comprender a través de la ecología urbana donde la cultura deportiva se ve como un arte vivo y animado que ayuda a comprender su propia naturaleza mediante las actividades de la sociedad. Solamente con la llegada de esta visión relativamente moderna de la ciudad se pudo comenzar a hablar de deportes urbanos, antes que del patinaje o del ciclismo como necesidad de transporte, o simplemente como forma de ocio urbano. A medida que el movimiento urbano se adentraba en las calles, se creó un fenómeno más amplio y complejo de cultura urbana en la ciudad, dando lugar a múltiples disciplinas en función de sus intereses, culturas y motivaciones personales.
Desde los años 90 , los deportes urbanos son cada vez más populares, su número de practicantes es cada vez mayor y las instituciones construyen cada vez mas instalaciones. Según un estudio del Ministerio Francés del Deporte, los jóvenes de 15 a 25 años que practicaron en 2017 deportes urbanos fueron del 26%, un 4% más que en 2015. La popularización de las disciplinas urbanas clásicas (Skateboard, Parkour o BMX), la democratización de los deportes colectivos populares en un formato muy urbano (Baloncesto 3×3, Fútbol 5×5..) o la popularidad de los videojuegos de deportes urbanos (Riders Republic o Tony Hawks Pro Skater) son unas de las razones que explican el aumento del número de fanáticos de estas disciplinas.
Tipos de deportes urbanos
Skateboard
Nacido en California, el Skateboarding es una disciplina muy practicada en el mundo. El skateboarding es un deporte que se basa en la propulsión con un skate (elemento compuesto por una tabla de madera, ejes, rodamientos y ruedas) a la vez que se realizan distintos trucos o maniobras.
Para practicar Skate, puedes hacerlo en la calle o ir a un skatepark. Entre la lista de skateparks mas conocidos del mundo puedes encontrar a los parques de "Le Bowl, Skatepark du Prado" en Marseille (Francia), "Skatepark Eller" en Düsseldorf (Alemania) o el de "Venice Beach Skatepark" en Los Ángeles (Estados Unidos). En Valencia, de los mejores spots para practicar el Skate son la Skateplaza o el Skatepark del Gulliver situados ambos en el río. Y fuera de Valencia puedes acercarte al Skatepark de La Granja Burjassot o el Skatepark de Quart de Poblet.
Sin embargo, el Skateboard no se conformó con ser únicamente una disciplina de ocio. Por ello, existen varias competiciones a nivel nacional e internacional muy interesantes. Circuitos como el de la Street League, el Battle of the Berrics8 o el Copenhaguen Open valen la pena ojearlos. Y a nivel local y nacional, Omarisquiño en Vigo (Galicia) y el Valencia European Skate Open (VESO), son dos referentes de festivales de deportes urbanos donde se celebran competiciones internacionales de skate.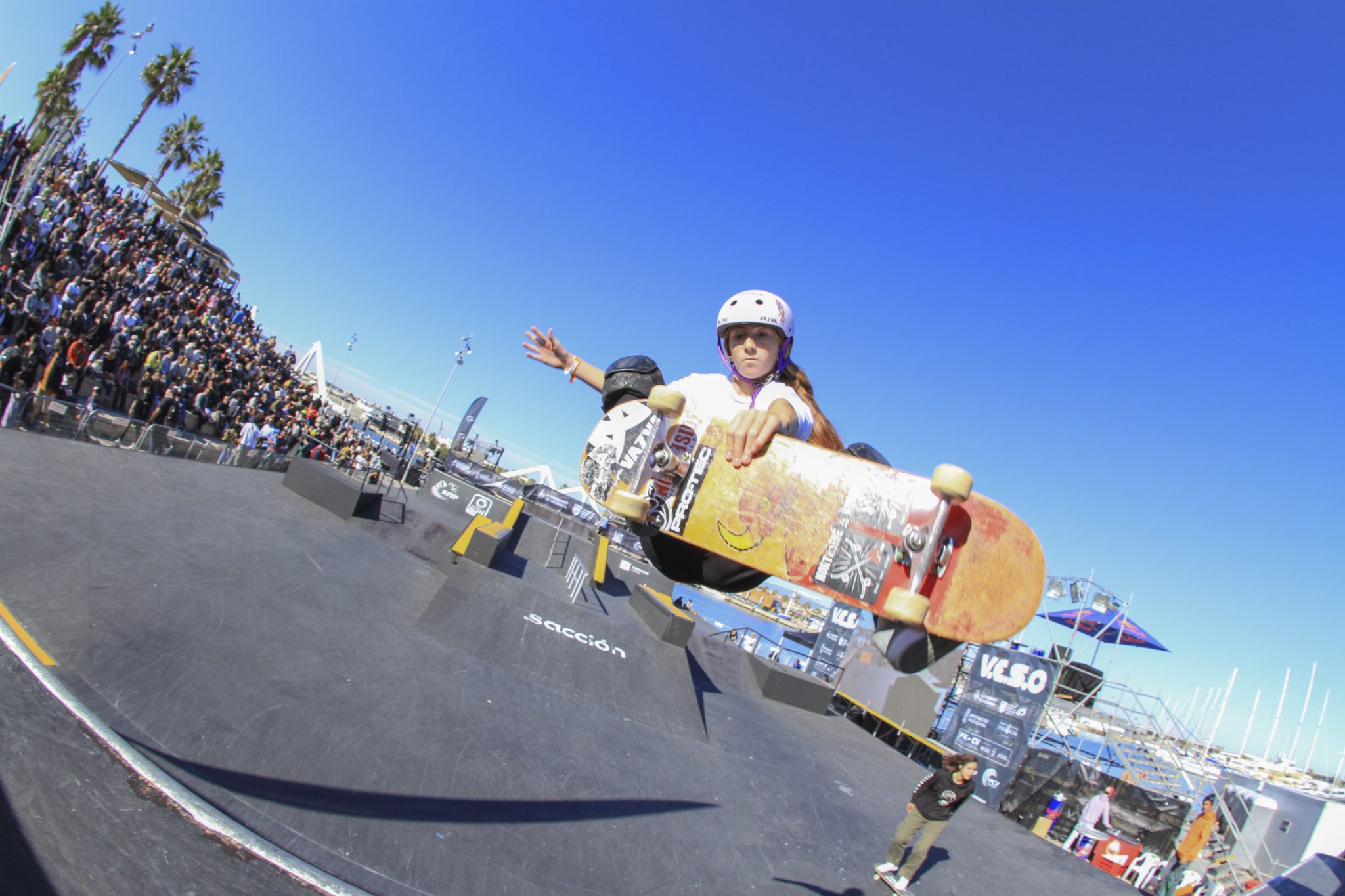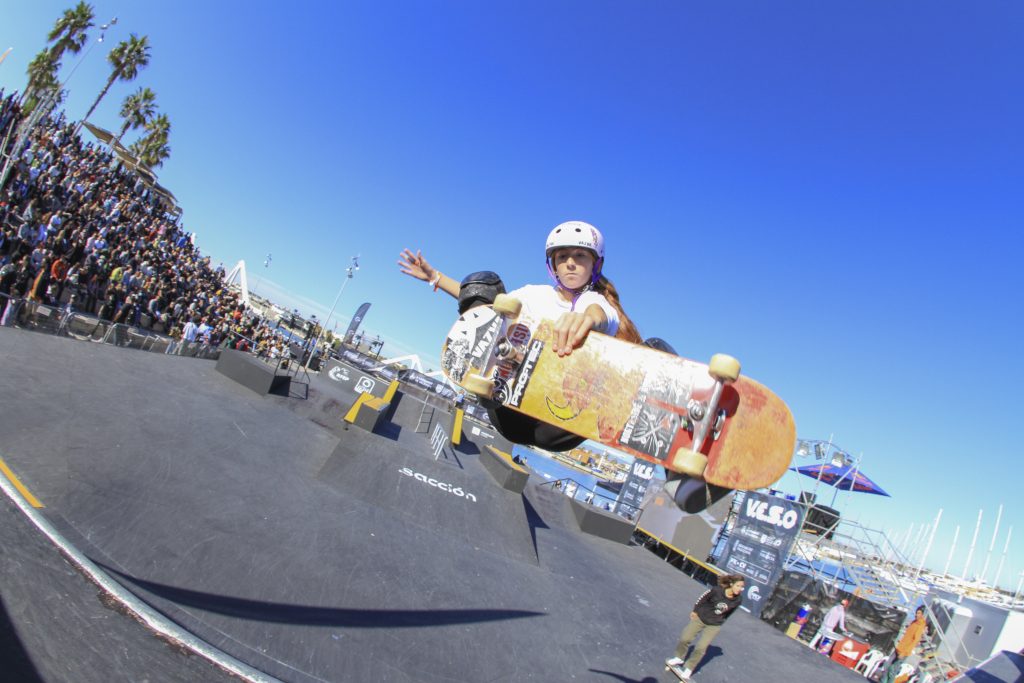 Valencia European Skate Open 2021 (VESO)
Parkour 
El Parkour es el arte del desplazamiento, una disciplina de movimientos acrobáticos que implica técnica y rápidez para superar los obstáculos que se pueden encontrar en el camino. Es un deporte que ha estado en auge en los últimos años, y no cabe duda de que uno de los principales factores ha sido Internet. A través de vídeos publicados en Youtube, el Parkour se ha democratizado entre las generaciones más jóvenes.
¿Dónde se puede practicar? ¡En todas partes! Este deporte no requiere nada más que obstáculos, siempre dentro de los límites de la seguridad de la persona. Además, existe una tendencia que va en aumento de gimnasios que dedican espacios solo al Parkour. Un buen ejemplo de ello son a nivel internacional la academia Simiiforme en Burdeos (Francia) o el The Hall Hamburg – Parkour Creation Center Oberhafen en Hamburgo (Alemania), el Graystone Action Sports de Manchester (Reino Unido) o la Urban Sports Performance Centre de Eindhoven (Holanda). A nivel nacional, podemos encontrar R-evolution School en Valencia u Ongravity en Madrid, una academia que cuenta con unas instalaciones supervisadas.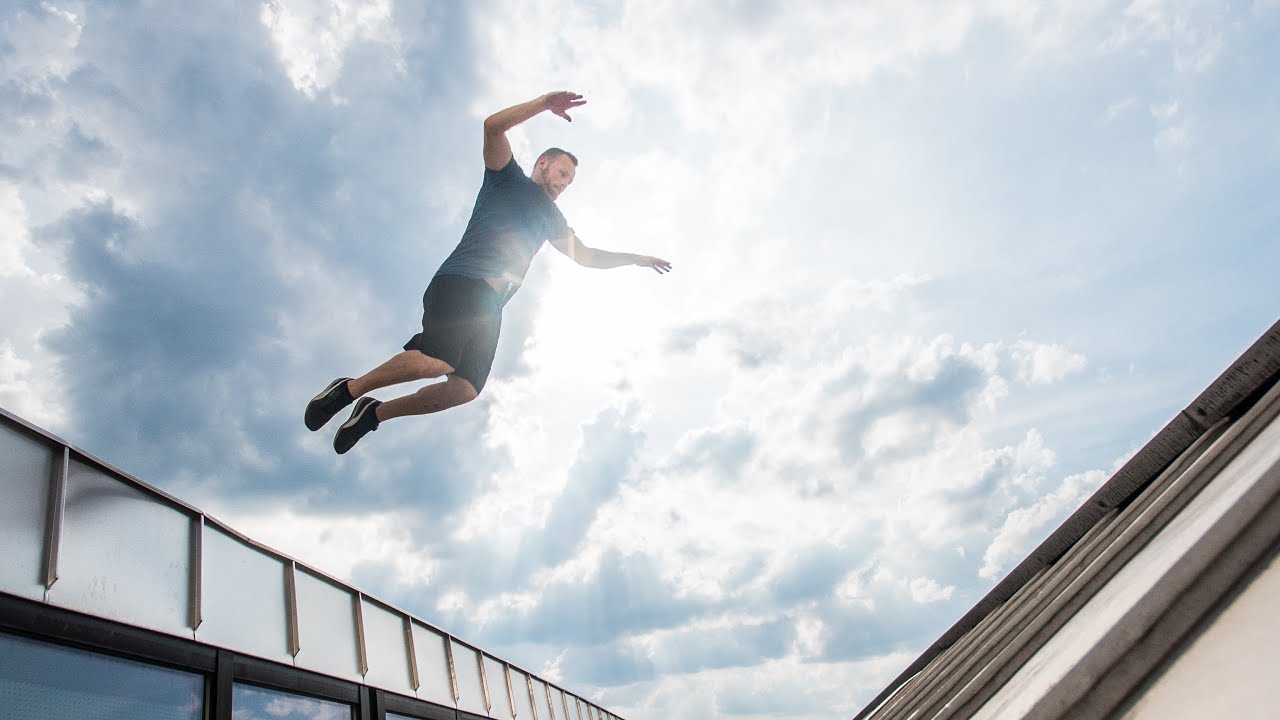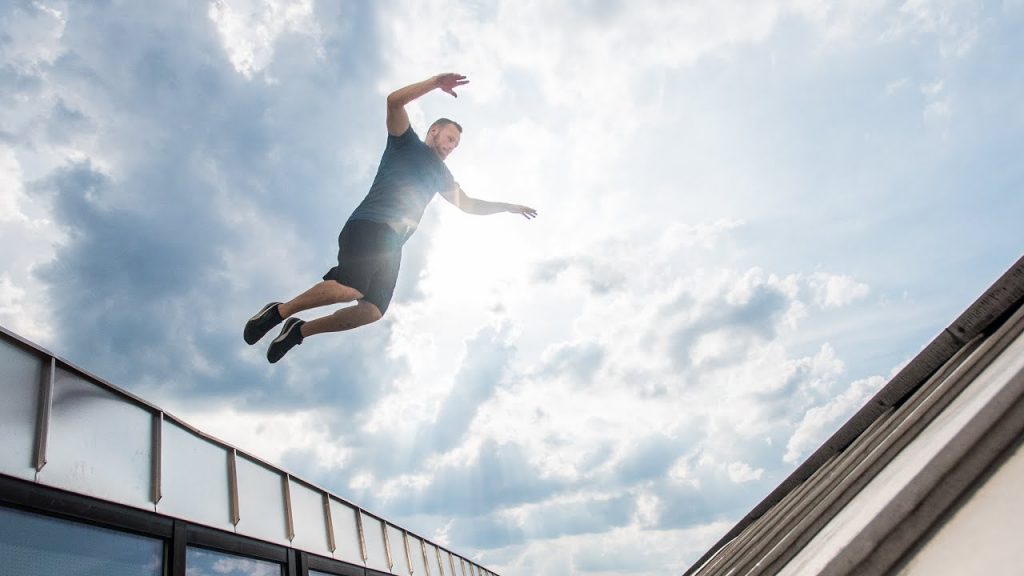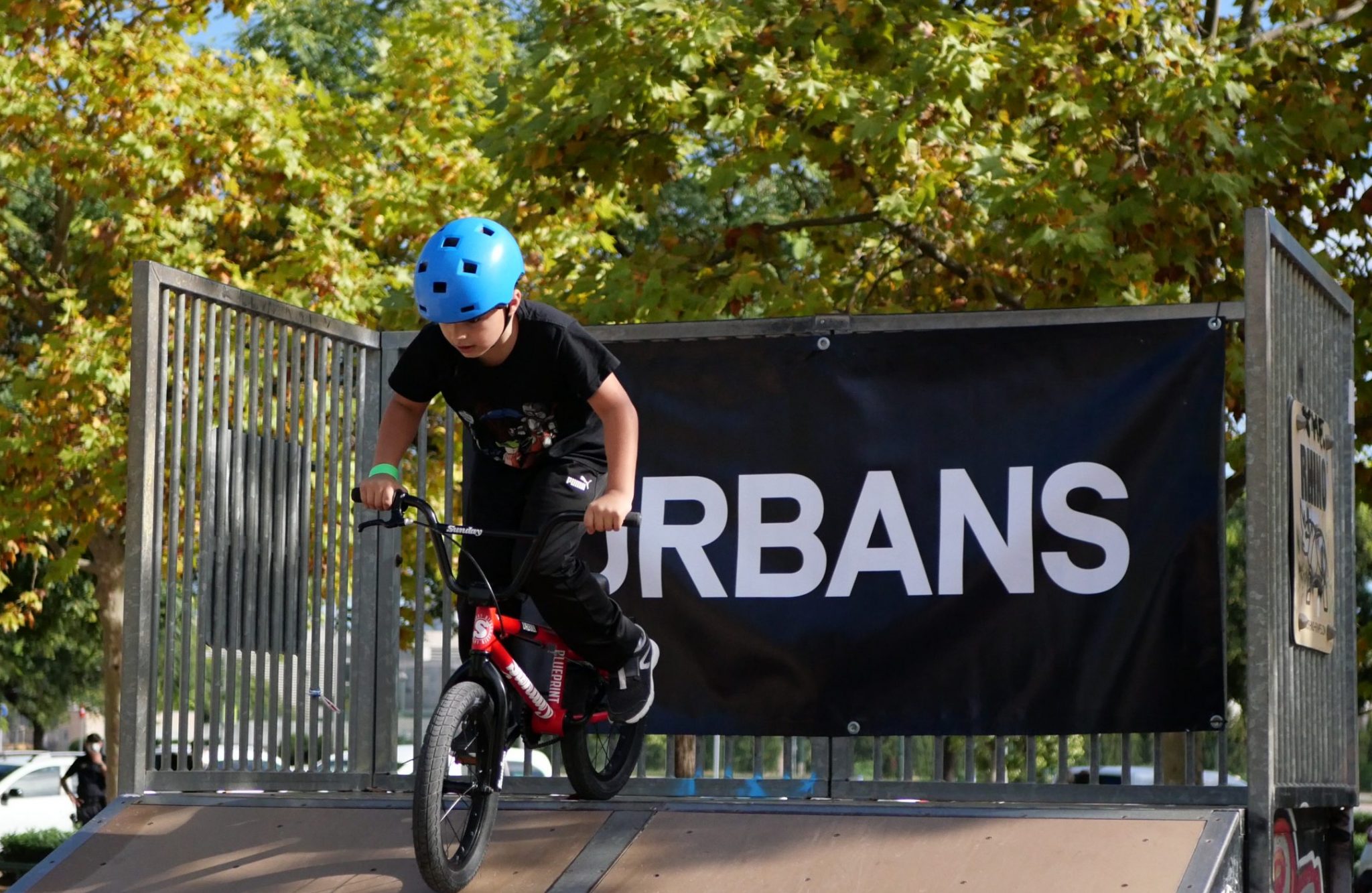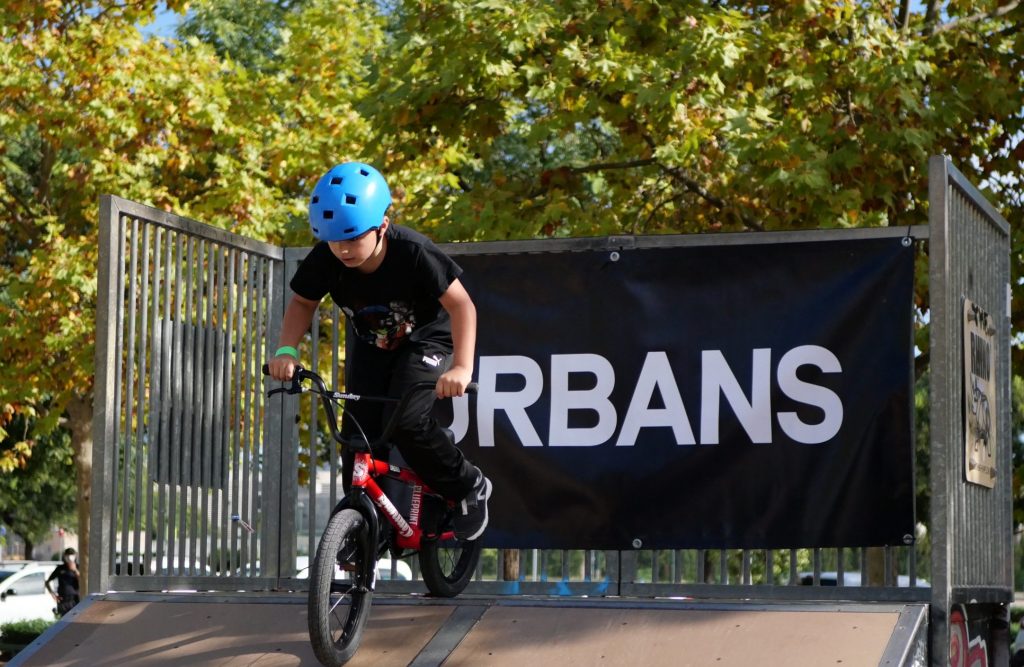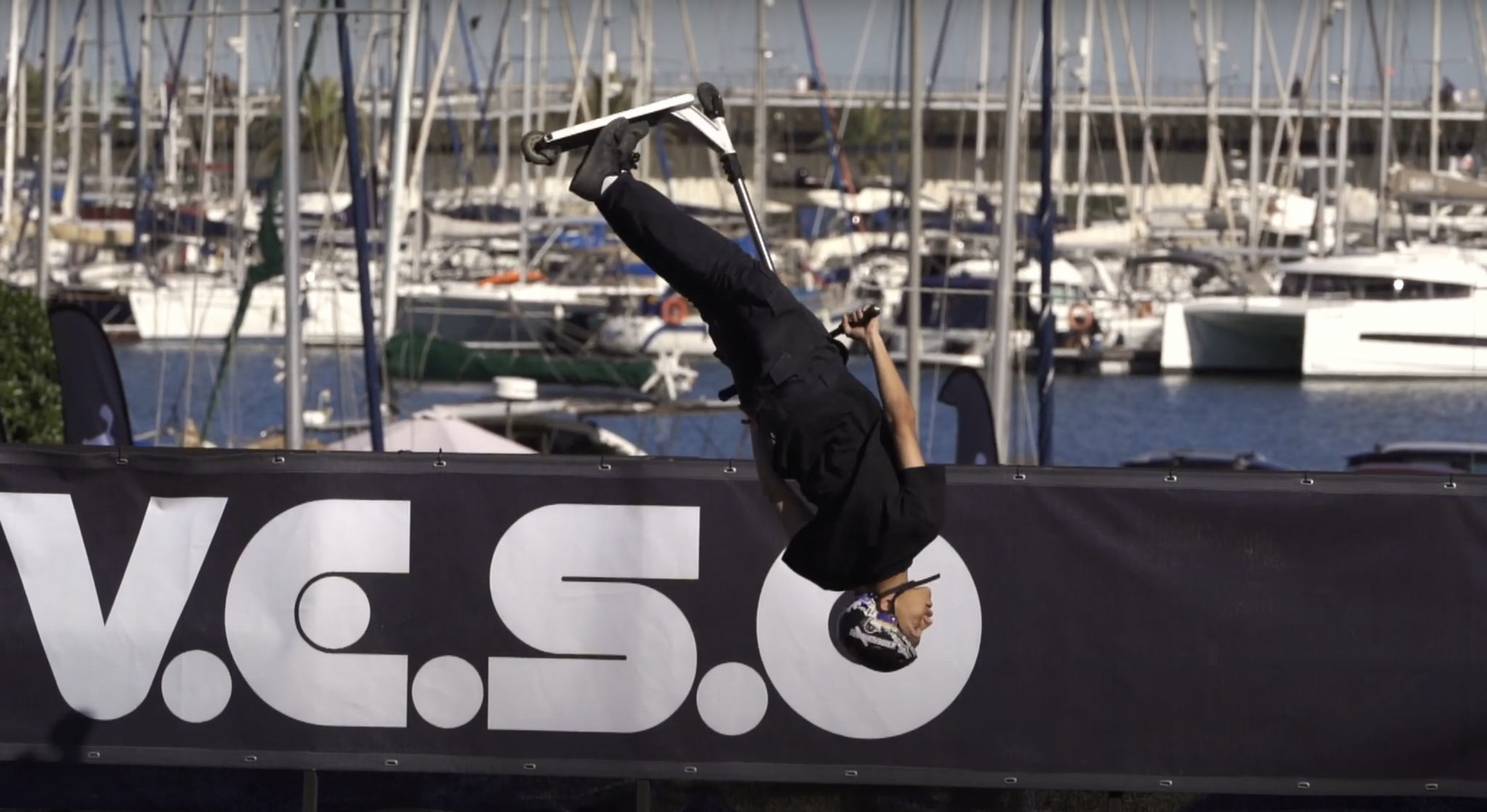 Valencia European Skate Open 2021 (VESO)